CCI has a long history of working with and for Indigenous communities and is committed to building long-term trusted relationships that respect Indigenous rights and interests.
CCI believes that collaboration and meaningful engagement achieve long-term trusted relationships. The following principles guide the way our Teams work:
Integrity – We will act ethically and do the right thing.
Respect – We will respect the Indigenous traditions and cultures and views where work.
Honesty – We will speak the truth and act truthfully.
Open & Timely Communication – We will act with transparency & regard for the time of others.
As part of our approach to Indigenous Relations & Reconciliation, we are committed to build awareness of Indigenous cultures and traditions across our Company. All CCI new employees and contractors are required to take CCI' s Indigenous Relations & Reconciliation Orientation, and all employees and contractors are required to participate in Cultural Awareness updates and training.
CCI is committed to maximize the participation of local Indigenous businesses and the local Indigenous workforce. We will collaborate with clients and local Indigenous communities to integrate steps that ensure Indigenous community interests and participation in the contracting and employment is maximized from our work activity. As part of this, we will track and report our activities to ensure fair consideration of qualified and competitive local Indigenous businesses and workers.
CCI is committed to build mutually beneficial partnerships with local Indigenous communities in whose traditional territories we work. These reciprocal business relationships build upon our approach to Indigenous Relations & Reconciliation to integrate strategic collaborations with communities that achieve mutual economic benefit, respect Indigenous culture & values, and bring effective solutions to industry major projects and operations.
Indigenous Reconciliation
We believe that education and awareness is a key element of reconciliation. We are committed to carry out our work activity with an awareness of UNDRIP, the TRC Calls to Action and for social and economic positive change.
CCI acknowledges the United Nations Declaration on the Rights of Indigenous Peoples (UNDRIP) and recognize that Indigenous communities have unique rights and a distinct relationship to the land.
CCI acknowledges the Truth and Reconciliation Commission of Canada (TRC): Calls to Action and is committed to reconciliation through meaningful collaboration with Indigenous communities.
CCI acknowledges Indigenous people's cultural systems and traditions since time immemorial, we recognize the injustice and hardships of colonization, and we are committed to conduct our work with respect of Indigenous rights.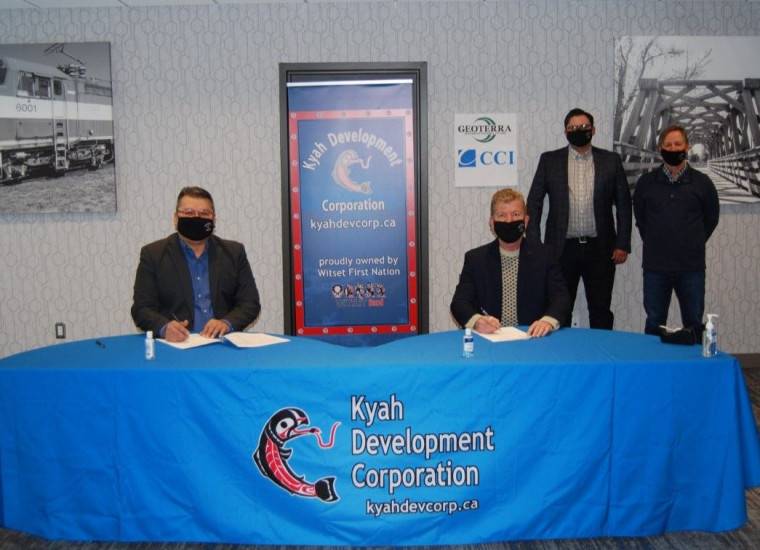 Where there is an opportunity to support Indigenous capacity and capabilities, CCI provides the following services:
Indigenous partnerships and consultation
Development of training and capacity building programs
Resource development and rehabilitation
Wildfire preparedness
Industry and government facilitation
Contract negotiations
Grant applications
Federal grant applications
In Alberta, CCI has had the opportunity to work jointly on projects with many great communities, including:
Aseniwuche Winewak Nation
Alexis Nakota Sioux Nation
Alexander First Nation
Piikani Nation
Stoney Nakoda Nation
Tsuut'ina Nation
Woodland Cree First Nation
In British Columbia, CCI has established strong collaborative relationships with many Nation Communities over a quarter-century, including:
Treaty 8 Nation Territories
Coast Salish Nation Territories
Ktunaxa Nation Territories
Carrier Sekani Nation Territories
Wet'suwet'en Nation Territories
Gitxsan Nation Territories
Chilcotin Nation Territories
Coast Tsimshian Nation Territories
For more information on CCI's Indigenous Relations, please contact Ken Birkett.